"Sometimes words are not enough.
Then you need colours."
(Alessandro Baricco)
Mediolanum Hotel welcomes you close to Milan central station with creatively designed rooms specifically conceived for your comfort: our goal is offering you a pleasant stay and plenty of relaxation.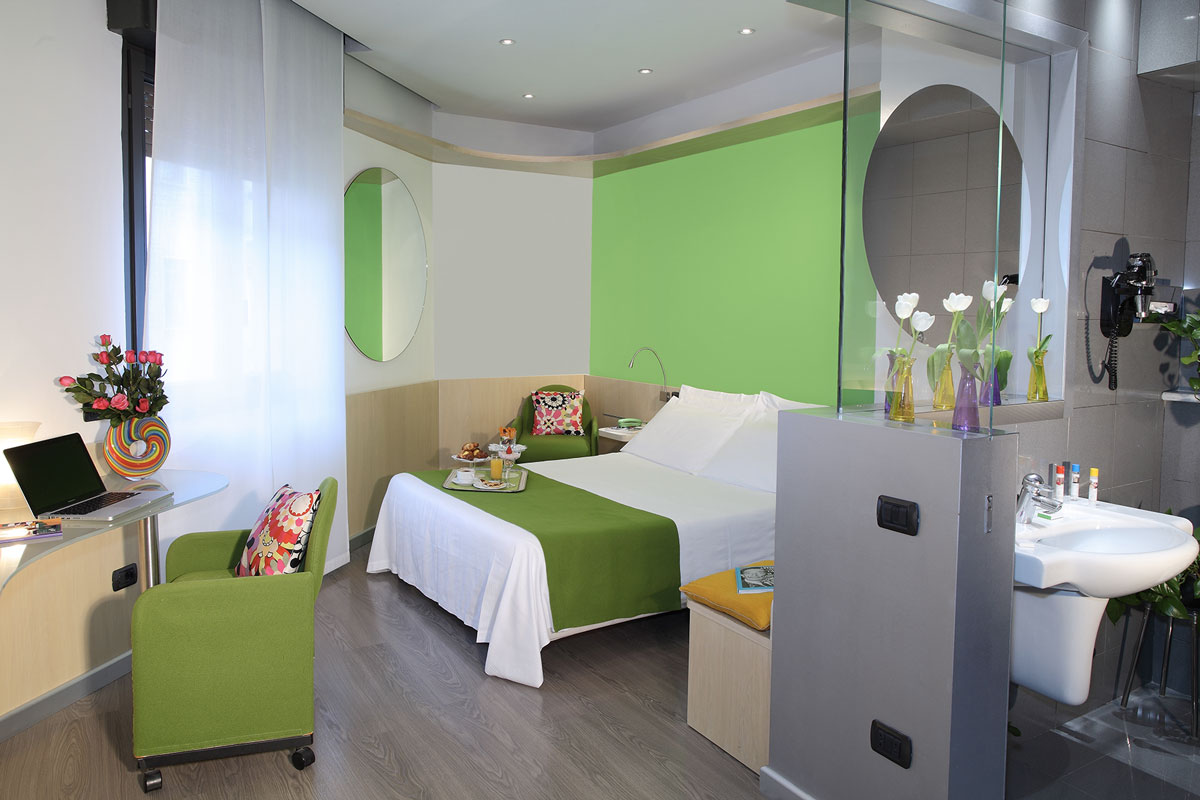 Colour has been dealt with as energy, form and art, and characterises each and every one of our rooms.
Staying at Mediolanum Hotel is a real sensorial experience. Chromotherapy (and its beneficial effects) has been applied in our Superior rooms, whereas metaphysical landscapes and abstract patterns enhance our Standard rooms.
All rooms have been designed by Mr. Pagani, an architect who has been successfully experimenting with colour in architecture for a long time. The result is outstanding, colourful spaces facilitating sleep and relaxation.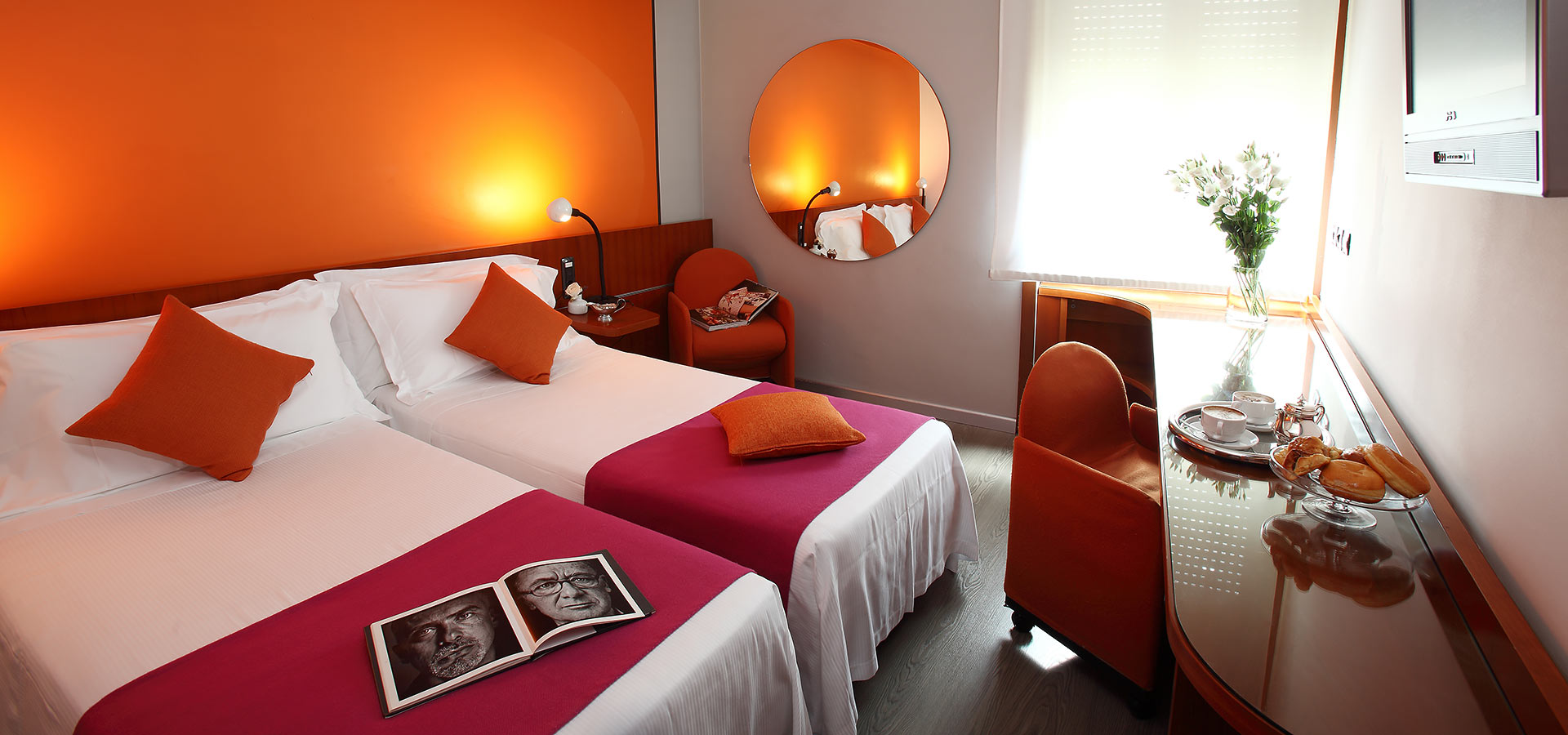 Chromotherapy has been applied to the design of all our Superior rooms in order to guarantee the well-being of our guests, the main aspect our hospitality is based on
Furthermore, Mediolanum is suggestion, creativity and imagination as mirrored in the metaphysical landscapes of our headboards. They are a tribute to our country, Italy, with its hills, water and endless green fields stretching between high mountains and blue seas.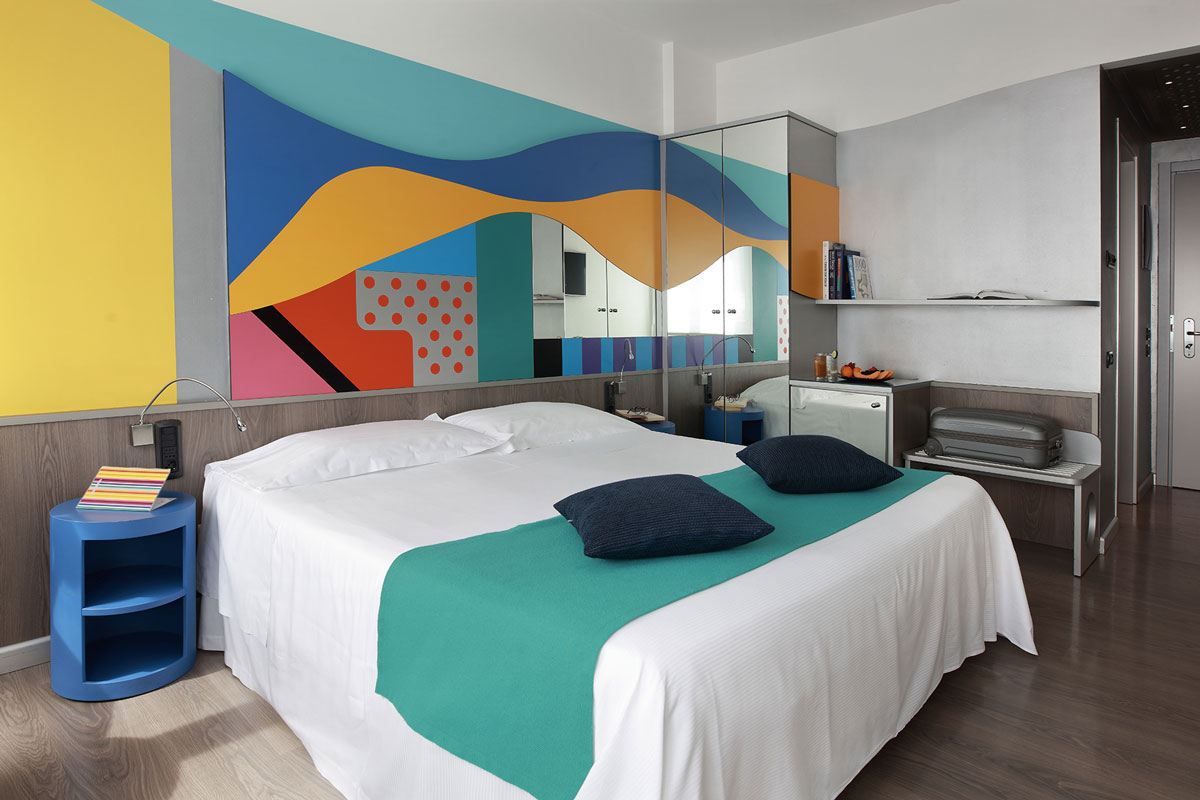 LED lighting completes the soothing experience in all Standard rooms by recreating the Great Bear in a night sky.
All rooms on the second floor have instead abstract patterns in which powerful colours intermingle with lines and shapes, resulting in a unique and rather appealing effect.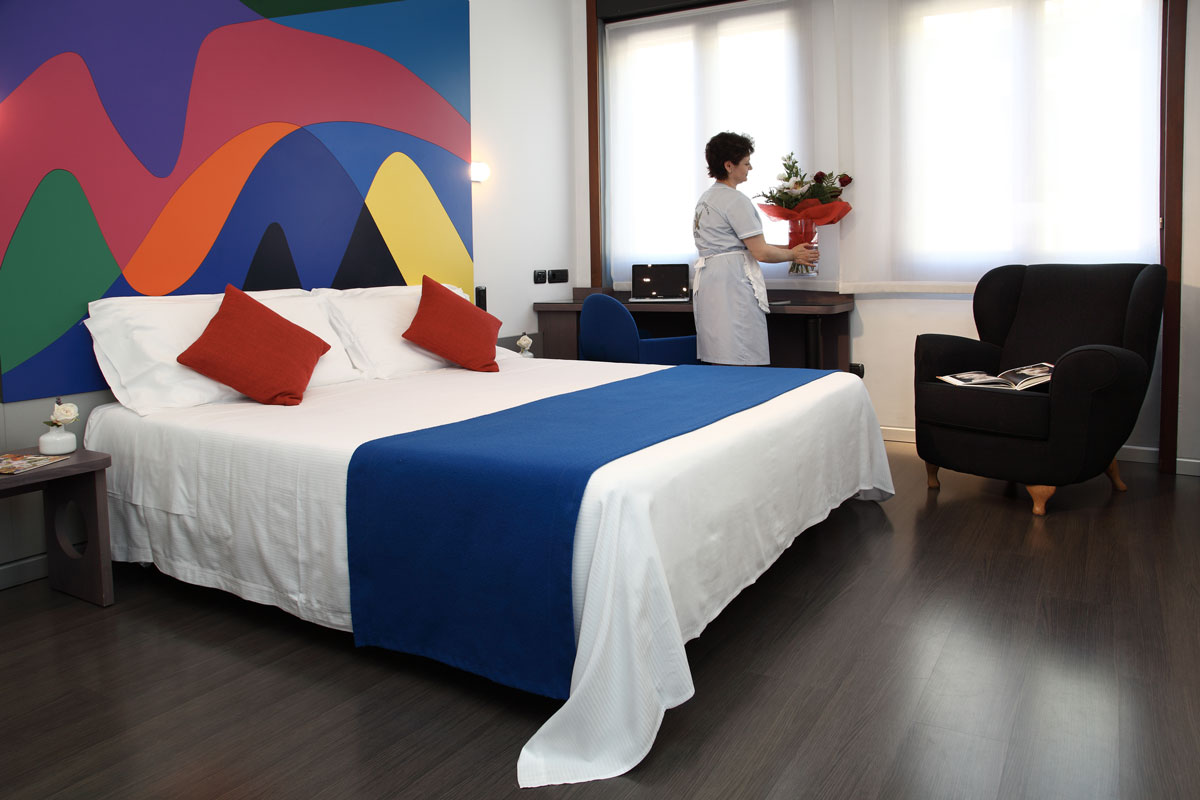 A perfectly balanced mixture of optimism, energy and relaxation is what awaits you in your room in Milan and what will definitely turn your holiday into something extraordinary and unforgettable.
Please, note that all interior paint used in our hotel is water-based, namely harmless. Keeping the health of our guests in mind, we knowingly avoided as well the use of floor carpeting in our interiors.
So now it's time to grab your keys and start enjoying.
But before that, please, get in touch with us
for any further information.