Do not chose Mediolanum Hotel just because it is near to Milan central station. Choose us for our excellent breakfast (American as well as continental) too!
We surely don't want to sound pretentious but we do believe the passion and expertise our Domenico—our maître d'hôtel and member of the Mediolanum team for over twenty years—make a huge difference turning such an important moment of the day into a joyful and indulgent time.
Domenico is always very early on duty but stays until late so that he truly is the first smile and "Buongiorno!" Medionalum Hotel has for those guests leaving already at 6am as well as for those enjoying their holiday by sleeping in and coming down to breakfast shortly before the dining room closes at 10.30am.
We have all you expect for breakfast: fruits and vegetables, scrambled eggs with bacon, cold cuts and cheese, different kinds of yogurt, fruit juices, cereals. In summer there's watermelon. In winter, even polenta. But not just that.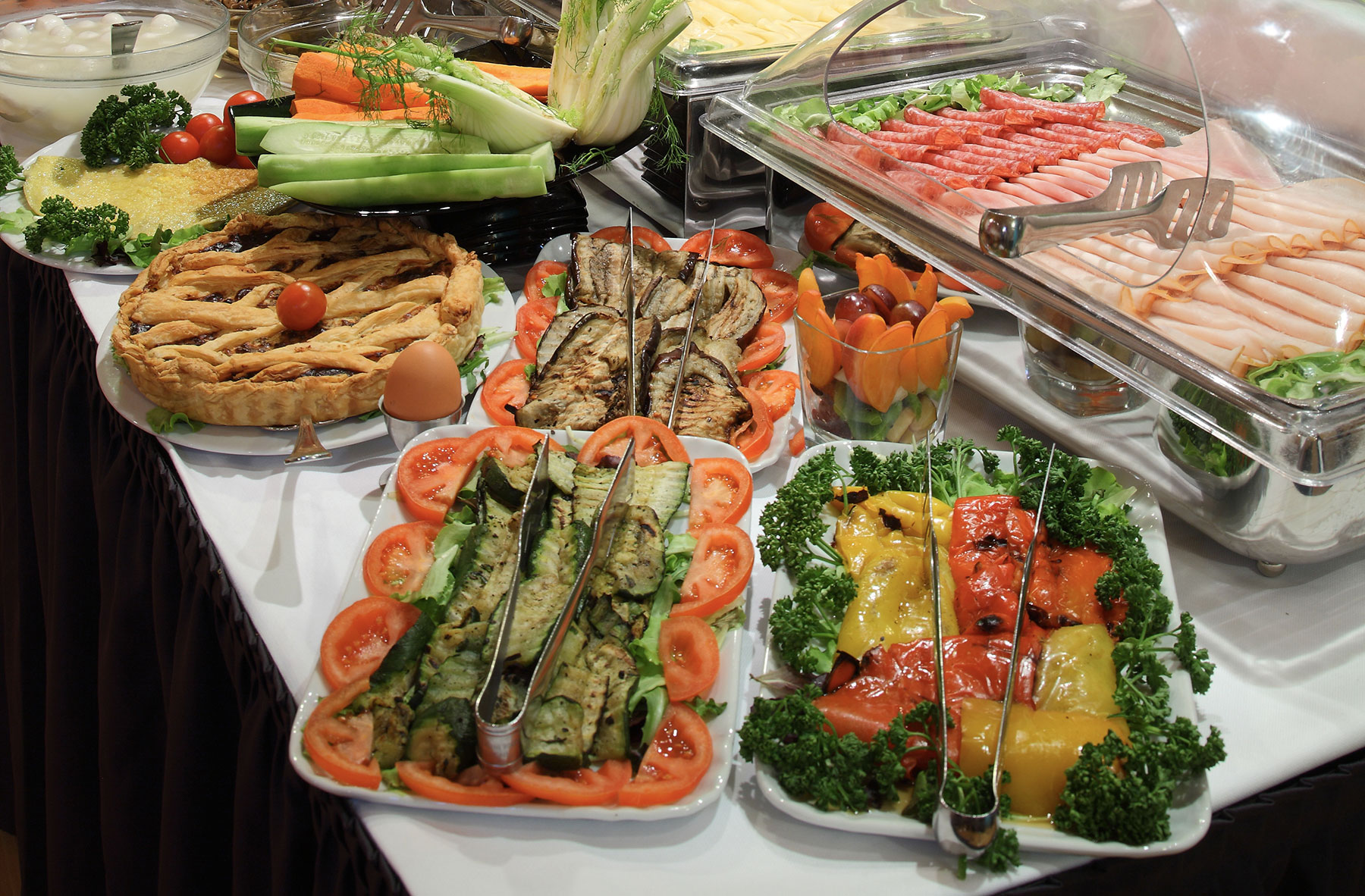 Our Domenico comes from Apulia and his origins can be found in several specialities like savoury pies filled with aubergine parmigiana or ham and ricotta (just to name a few variations), different kinds of omelettes, baked pasta… They are not dishes usually served in the morning but, as we said, at times Domenico likes giving our guests the chance to indulge at breakfast.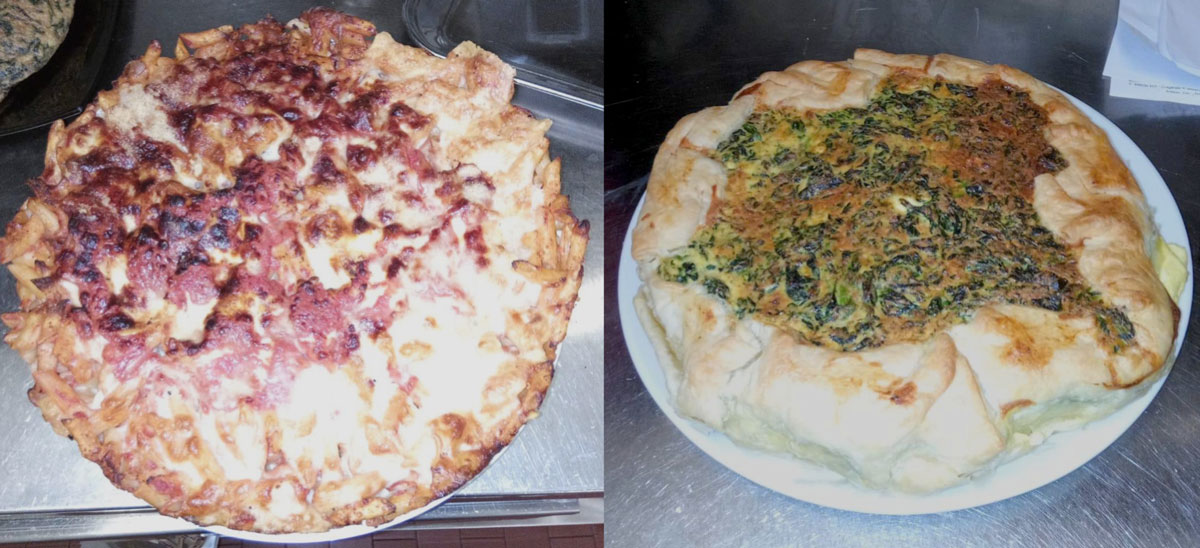 Having breakfast at Mediolanum is an opportunity to taste something new in an environment of authentic and genuine conviviality, in a breakfast room that is so colourful as the rest of our hotel, common rooms and rooms.
While enjoying the aroma of Italian espresso, you will be for sure captivated by our rich buffet thanks to the high standards of all our selected products. No matter if sweet or savoury, all our guests will find something suiting their taste and needs.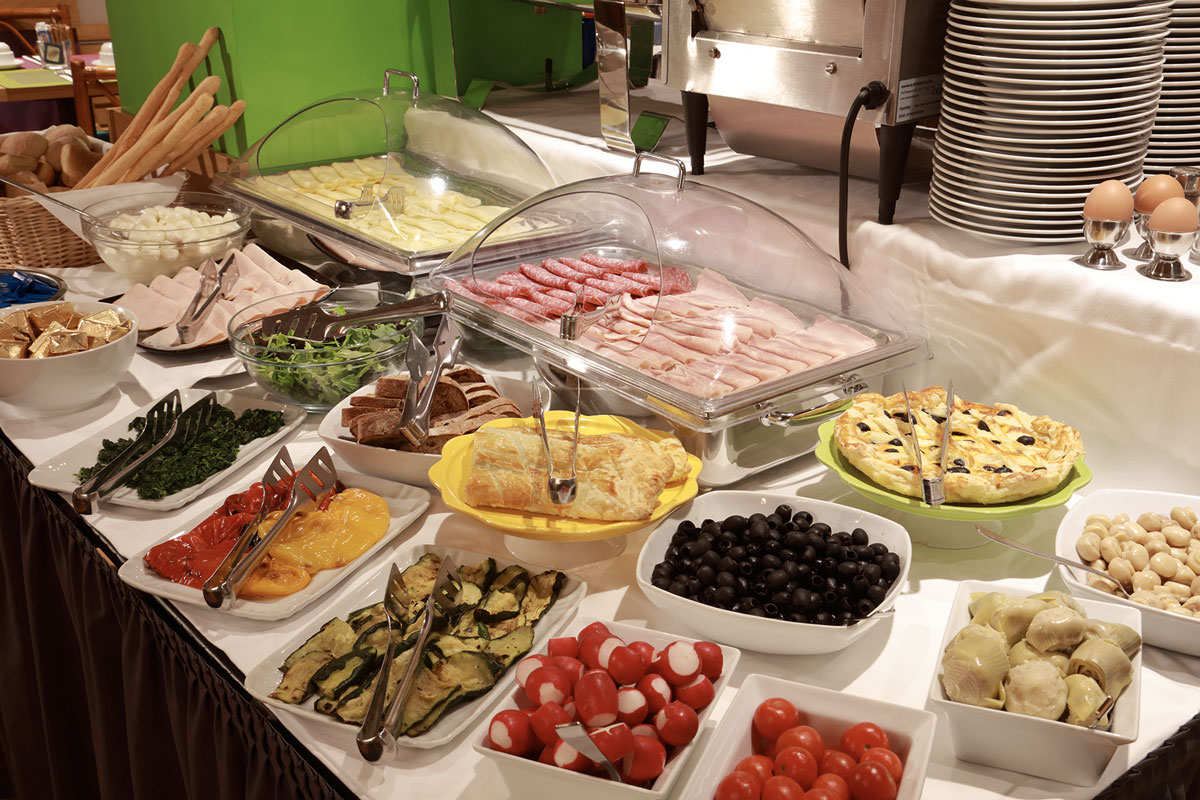 Because the needs of our guests may be several and differ: some of you may want to stay on their normal diet, some must avoid certain kind of food because of the coeliac disease or some food intolerance.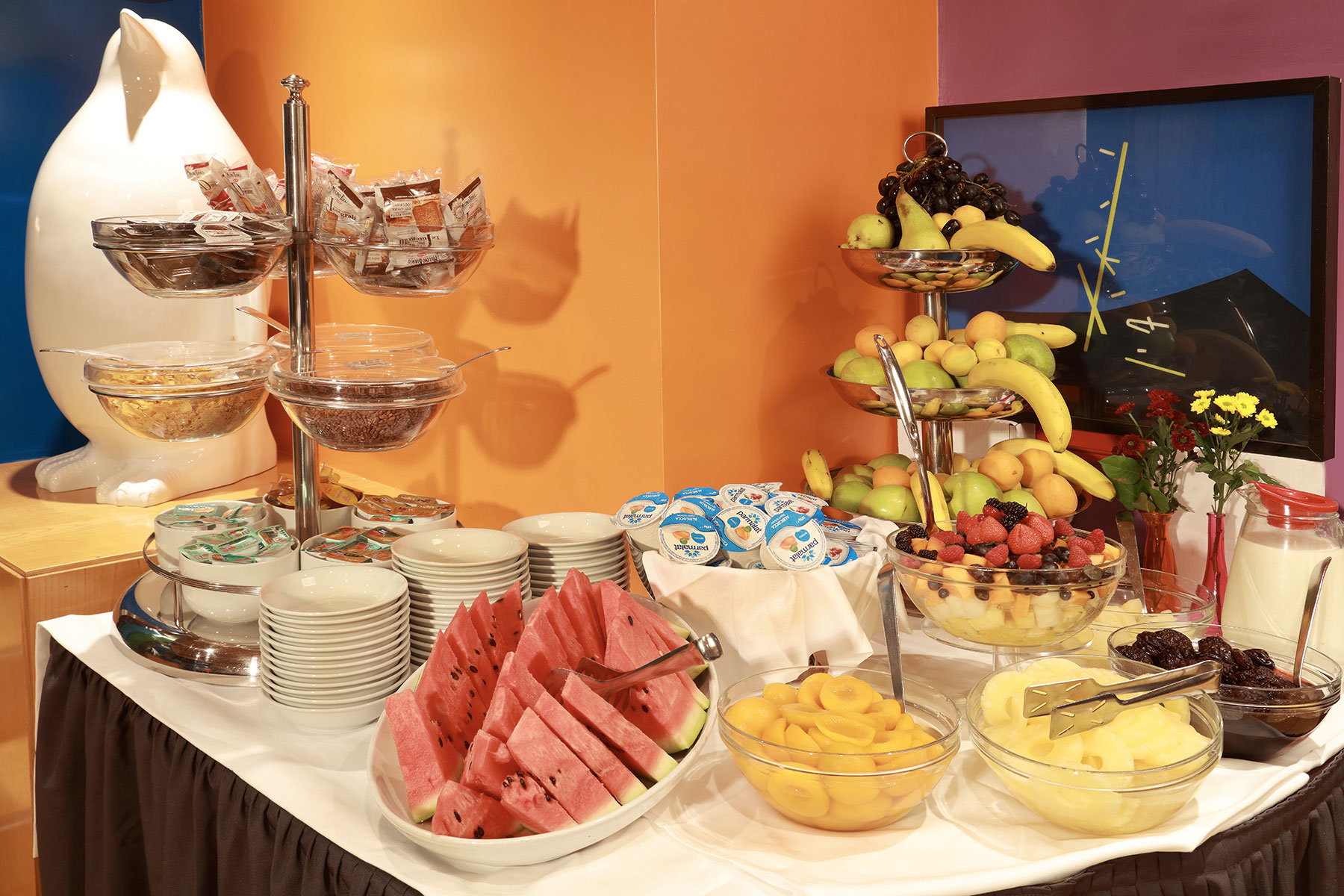 Guests who must avoid gluten will find at Mediolanum gluten-free croissants, bread and fruitcakes. We offer as well several kinds of non-diary milks such as rice, soy and lactose-free milk.
You won't probably expect to find champagne at breakfast. Still, Domenico let his Italian flair decide and included it in our buffet to give you once again something truly exceptional during your stay at our hotel!
HOTEL MEDIOLANUM AND DOMENICO
WILL WELCOME YOU IN MILAN
WITH A SMILE AND OFFER YOU
A TRULY EXTRAORDINARY BREAKFAST!