Hotel Mediolanum is happy to welcome all the travellers wanting to explore Milan by bicycle, with the 180 km of cycle path network inside and outside the city.
Since Expo 2015, moving around Milan by bicycle has become more and more convenient, comfortable and easy, either to go to work or enjoy the city in full independence, getting to all its most suggestive and hidden corners, discovering all the beautiful neighbourhoods.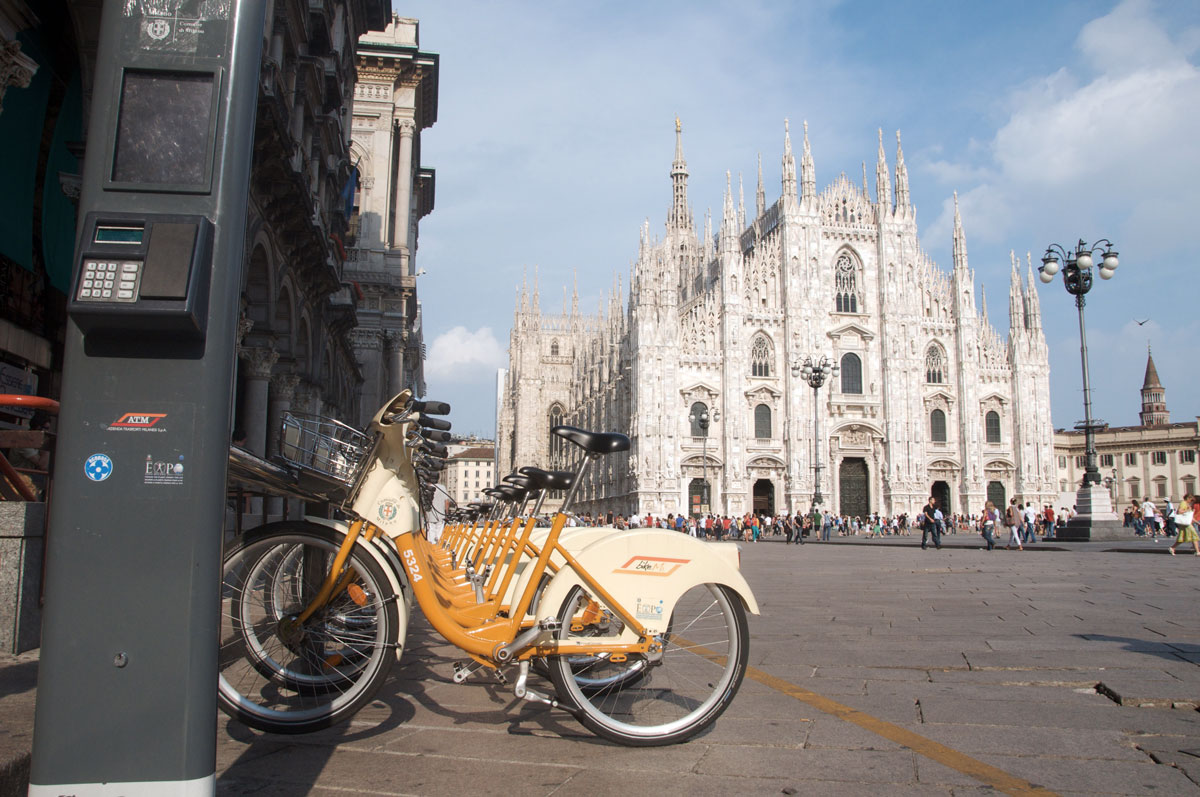 As guests of Hotel Mediolanum you will have the chance to book your bicycle to move easily around the city and admire all its marvels and landmarks!
In Milan you can enjoy good bottomland and a stable climate, ideal for who wants to get away from the traffic of the rush hour and organise his/her own excursions, maybe with the help of our staff.
Milan offers several interesting cycle paths, such as the one going to Piazza Duomo or in front of the Sforzesco Castle, in the very heart of the city, or the one crossing the city parks, green oasis perfect for a well deserved moment of relax.
Moving around Milan by bicycle is convenient to reach all the museums, admire the palaces of the city and dive into the atmosphere of the Navigli, that going through a paved road, offer the access to the countryside.

(foto di Lorenzo Taccioli)
If you desire to pedal further, Milan is well connected to an inland of great interest, with villas, farming areas and farms, characterising the rural landscape of a path following the Naviglio, arriving up to Sesto Calende, on the Maggiore Lake.
Other itineraries perfect for bikers are the ones going to Pavia, Abbiategrasso and Lecco, 30/130 km length, a wide area of the Lombardia region rich in history and very fascinating to explore.
For who is less trained instead, from our hotel you can simply go to the city centre by bicycle, or to Citylife, in Piazza Gae Aulenti, or to the Tortona District, and also the nearby Indro Montanelli Gardens, and many many other locations around the city! You'll be surprised by the possibilities!